Staying Well in the New Year A Proactive Guide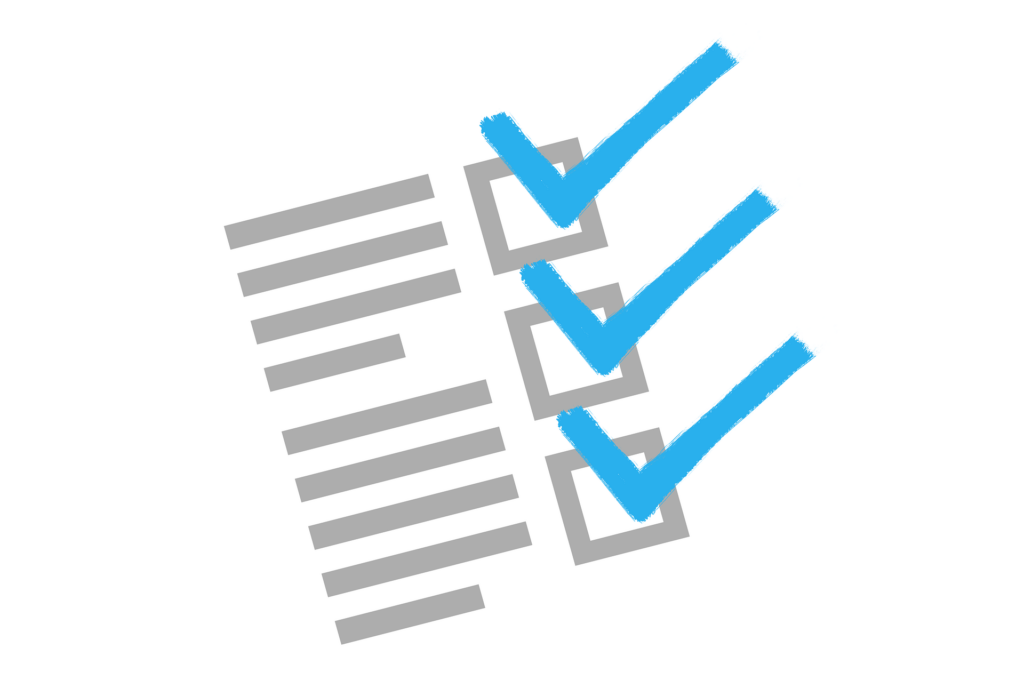 In the spirit of starting 2022 with healthy intention, we've taken a page from the U.S. Preventive Services Task Force (USPSTF) latest recommendations, long considered the gold standard for clinical preventive services, and prepared the following proactive guide to staying well in the new year.
Back in 1903, Thomas Edison predicted where we were headed: "The doctor of the future will give no medicine but will instruct his patient in the care of the human frame, in diet, and the cause and prevention of disease."
While we have yet to reach the future envisioned by Edison, preventive care, relegated to the back seat during the pandemic, is in full gear once again.
Since 1984, the USPSTF team of volunteer, independent experts in internal medicine, family medicine, pediatrics, behavioral health, obstetrics/gynecology and nursing has conducted rigorous assessments of the scientific evidence for the effectiveness of a broad range of preventive screening, counseling and medications. Their findings, published in the Journal of the American Medical Association, laid the foundation for preventive medicine in primary care, from when to get your first colonoscopy to whether an aspirin a day is really the best way to keep a heart attack at bay.
A number of USPSTF recommendations have changed significantly over the years, guided by evolving science and clinical experience. In 2021, these changes included lowering the screening age for diabetes from age 40 to 35, lowering the age for colorectal cancer screening from age 50 to 45, and strongly discouraging people over 60 from taking a low-dose aspirin each day to prevent a first cardiovascular (CV) event. As recently noted by the advisory board, this doesn't represent a flip-flop or misfire, but rather necessary updates based on new research. So, for example, when the latest evidence showed the increased risk of gastrointestinal or brain bleeds in certain populations from taking a daily aspirin to prevent CV disease, the panel reviewed, reconsidered and drafted a revision to its 2016 recommendation. Similarly, when data pointed to the incidence of diabetes increasing at age 35 and the benefits of lifestyle interventions for reducing progression from prediabetes to the more serious type 2, the USPSTF revised accordingly.
What's on the radar for the USPSTF? Recommendations being studied now for potential updates include statin use for the prevention of CV disease; vitamin, mineral and multivitamin supplementation to prevent CV disease and cancer; behavioral counseling interventions for prevention of CV disease in low-risk adults; hormone therapy to prevent chronic conditions in postmenopausal women; effectiveness of screening for depression, eating disorders, obstructive sleep apnea, skin cancer, osteoporosis, glaucoma and atrial fibrillation; and a comparison of breast cancer screening methods. Stay tuned for new developments.
An Ounce of Prevention
Following are the latest USPSTF preventive medicine recommendations, intended for people without symptoms of the disease. As always, please consult with your healthcare provider for guidance based on your personal health situation.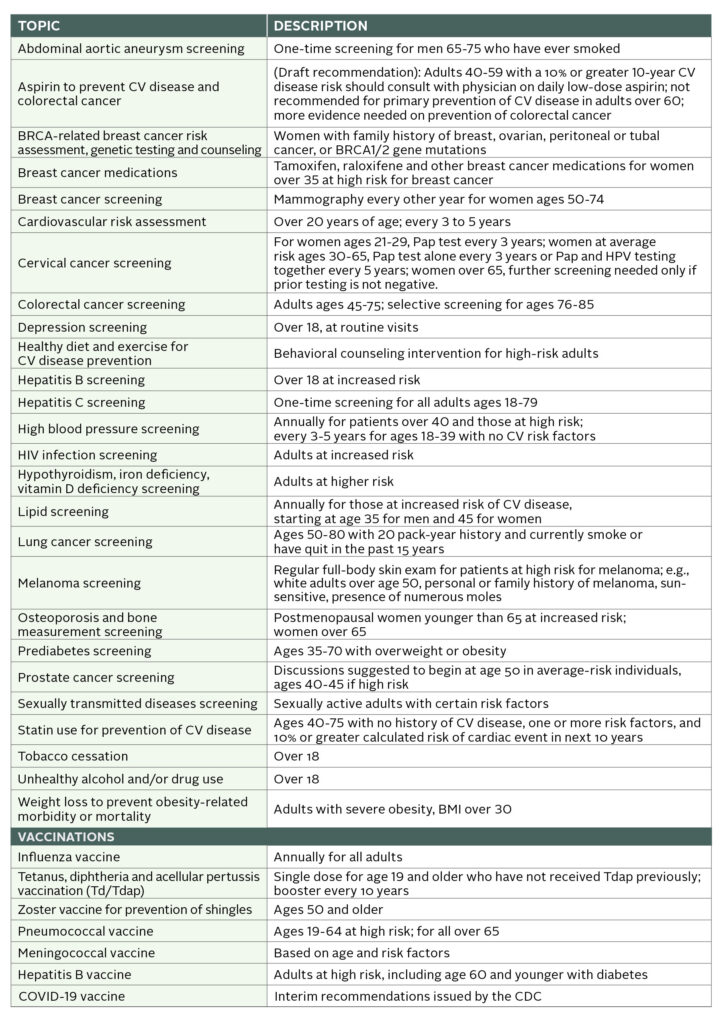 The post Staying Well in the New Year A Proactive Guide appeared first on Specialdocs Consultants.
For more information on the benefits of Concierge Medicine, please visit Marc Spero, MD. To enroll as a new patient, please call us directly at ( 212) 355-8315a>. Current patients with any health concerns, should call Dr. Spero's office directly at ( 212) 355-8315a>. Thank you!